 Welcome
We are a Landscape & Garden Design practice based in the Cotswolds.
Specialised in planting design, we create and deliver high-end residential gardens and landscapes across the country and overseas.

Our approach is flexible and bespoke to each of our clients' needs, offering complete landscape and garden design service to planting design consultancy, accompanying you every step of the way.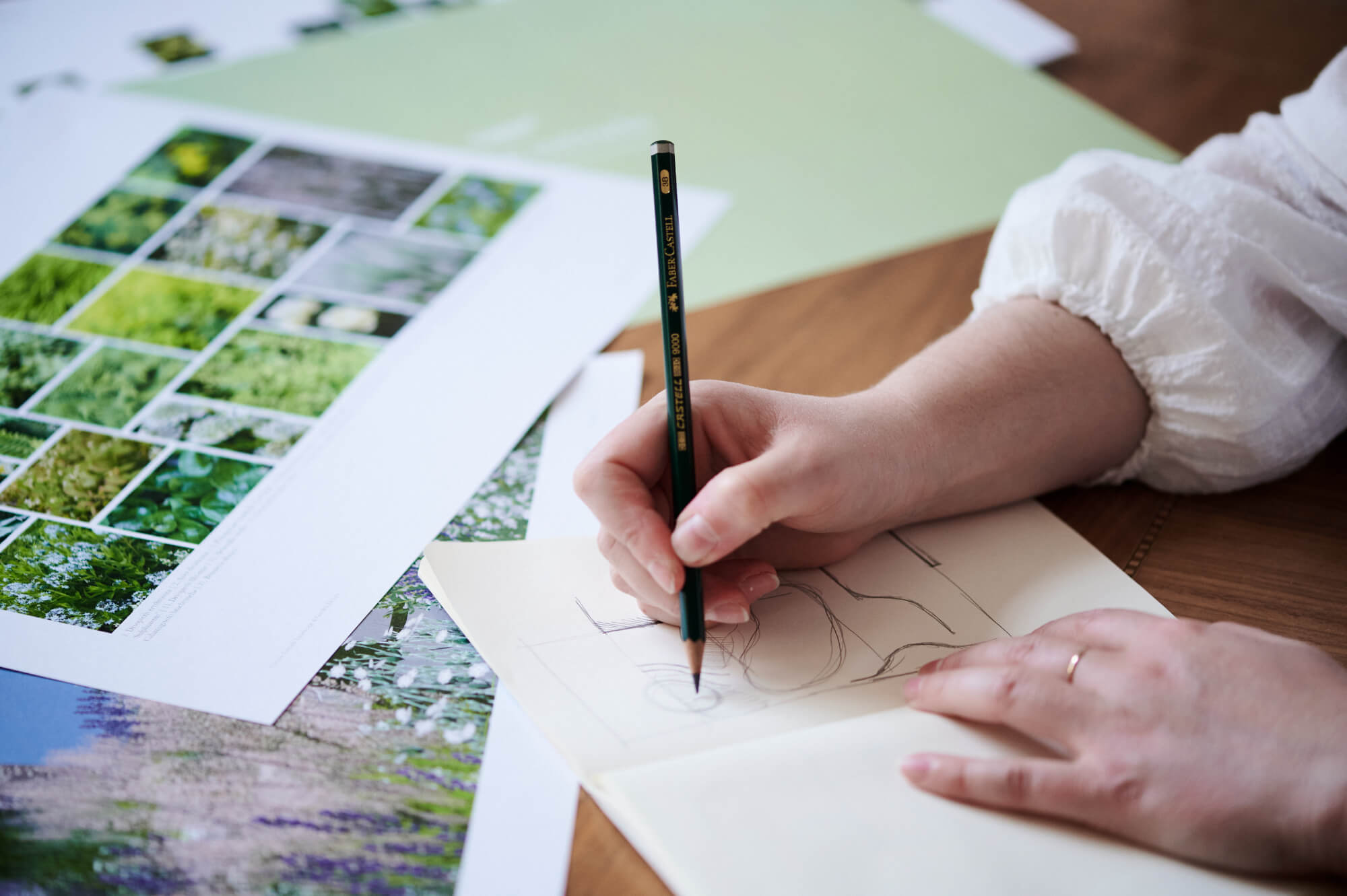 OUR SERVICES
Every landscape is unique and therefore, we like to offer a bespoke and flexible approach to each of our projects.
We offer 2 types of services to help you as best as we can with the design of your outdoor space, garden or landscape: from full landscape design to planting design only consultancy.
"
We could not recommend Coralie enough, working with her has been a pleasure from beginning to end. Coralie has managed every aspect of our project with knowledge and professionalism including liaising with external contractors. Our garden has been transformed into an oasis of calm and tranquility with care and attention to stick to the brief of ensuring a beautiful space all year round. Coralie's knowledge of gardens and plants is incredibly extensive and she has excelled at creating a lush and beautiful space. We would not hesitate to work with her again for our next project.
GEORGIA & SIMON, PRIVATE CLIENTS
Coralie is one of the most talented landscape designers we have the chance to work with. We've worked together on several projects and every detail is always carefully thought for both the clients and the team creating her beautiful designs – a priceless collaboration in delivering amazing gardens.
RYAN ALEXANDER, DIRECTOR - RYAN ALEXANDER ASSOCIATES
When we chose to re-design our garden, I knew that I wanted Coralie to design it. I had worked with her on a few previous projects and absolutely loved her work and how she was able to completely bring another sense of place to spaces with plants. I feel that we achieved to create the perfect garden for me and my family. She has been truly wonderful to work with and we couldn't recommend her more highly.
JAMIE, PRIVATE CLIENT
Coralie was introduced to me by a trusted landscape contractor with whom I have enjoyed a long and happy working relationship, so I knew she would be the right sort of person to help with a large estate remodeling project in Sussex, full of potential. Adopting a very positive and interactive approach she has helped our team develop an additional dimension to our design philosophy of thinking everything through as a seamless entity from the interior through the architecture to the exterior, blending bold creative ideas with the subtle restoration and revitalisation of historic buildings and landscape to bring our clients vision for their wonderful property to life.
JAMES LAMBERT, OWNER - JAMES LAMBERT ARCHITECTS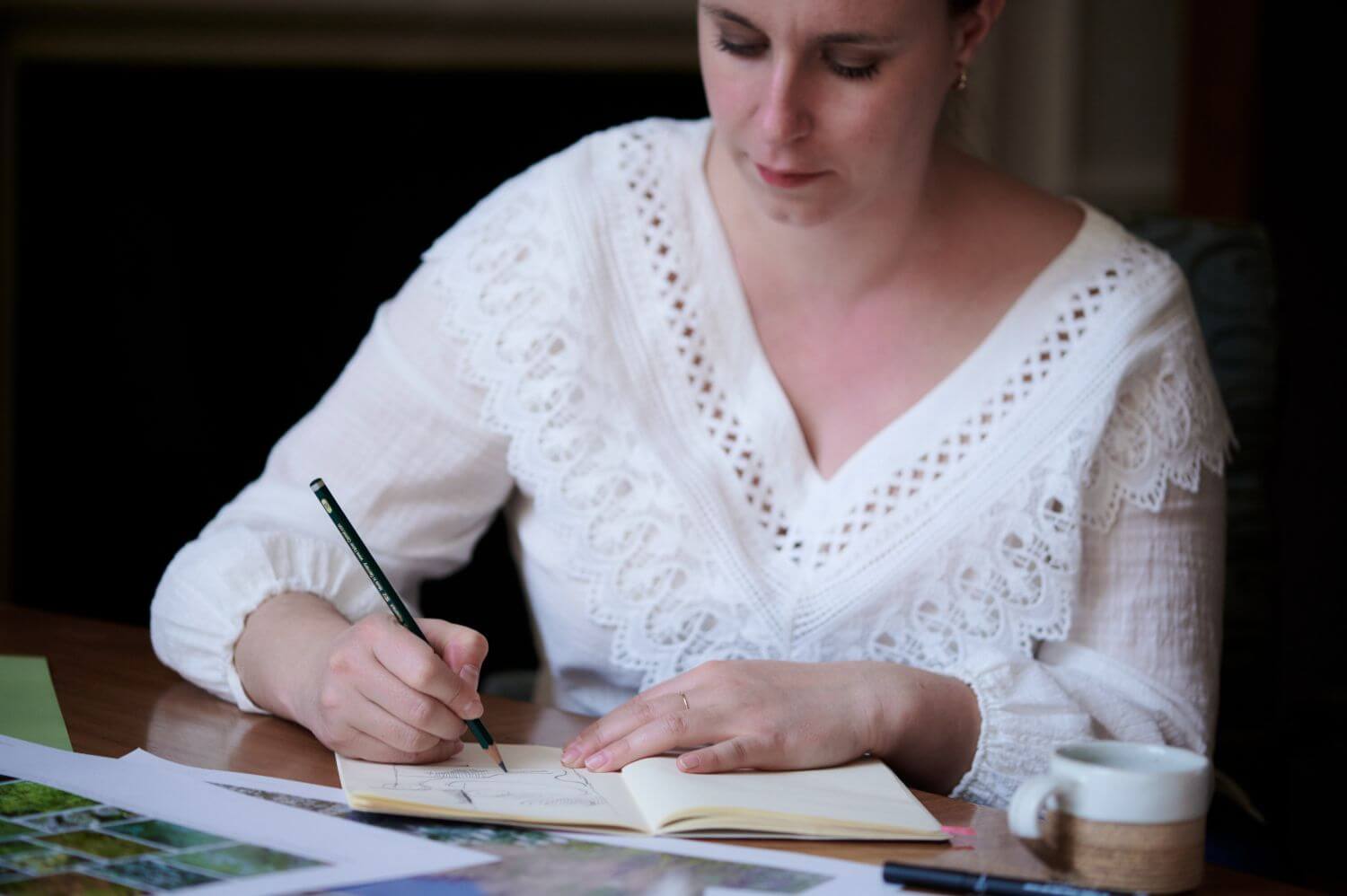 Design Process
Collaborating with architects and interior designers and placing plants at the heart of our work, we seek to bring meaningful and harmonious connections between the architecture, interiors and contextual surroundings to link spaces and develop relationships between them.
Specialised in Planting Design, we are led by a love of plants and a great attention to detail, making our gardens beautiful, timeless, and carefully thought out, where colours, textures, blooms and materials are combined into gorgeous palettes.
Learn More
Our Journal
Follow us on instagram @coralieestradedesign